Editor's note: The fifth China International Import Expo will open in less than a month. The "My CIIE Story" activity, which was launched on June 1, attracted a lot of attention, and many people shared their experiences related to the expo. A series of books on the subject of "grand strategy" and the "big market" were published in July and August. In September and October, more stories on the themes of "leading platform" and "big opportunity" will be released.
Omron has participated in the CIIE since its inaugural edition in 2018 and has presented China and the world with a wide range of innovative technologies and products.
The digital and intelligent transition has become a powerful trend in the manufacturing industry in recent years. Omron is committed to working with its Chinese partners to promote innovative applications in the field of automation. The fruits of these efforts, including the Forpheus table tennis tutor robot and the Cell Line Control System (CLCS), were exhibited at the CIIE.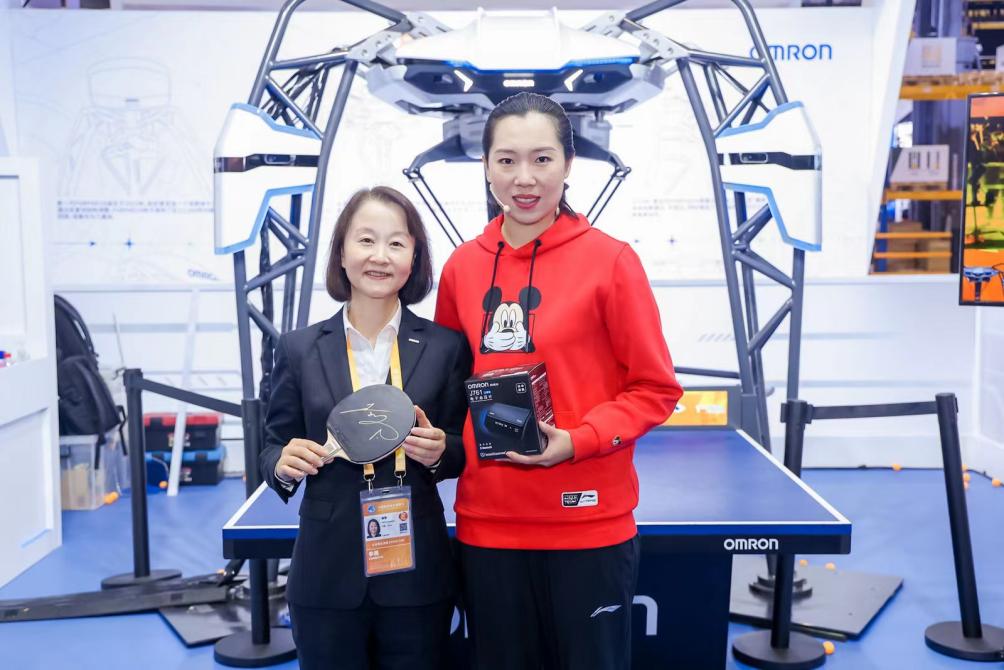 The import exhibition has created huge cooperation opportunities for Omron. In 2019, we launched the Health Convenience Store Metabolic Management Center (MMC) project in China. By collaborating with pharmacies, health convenience stores can offer effective and professional chronic disease management services.
During the fourth exhibition, many drugstore chains came to experience our MMC Health Convenience Store despite the ongoing COVID-19 pandemic and showed great interest in cooperation. They were optimistic about the ability of our project to contribute to the digital transition of traditional pharmacies and the modernization of the industry.
Currently, about 100 pharmacies across China have joined the initiative to build health convenience stores. As there is still plenty of room for growth in the Chinese healthcare market, Omron will continue to participate in the CIIE, increase its investment in China and work with more local companies.
The CIIE has also brought together industry leaders to study development trends and drive sustainable growth by forming a special committee on industrial digital transformation in 2020. Omron is the chairman of the committee this year and will cooperate with other members. to organize forums and select best practices for innovation. digital solutions.
Global companies including Omron learned more about China and boosted their presence in the country through the CIIE. We hope to make the most of the CIIE to further support China's digital and green development, smart manufacturing and elderly care system.
The author is the CEO of Omron China. She started working for Omron in 1995.